How do you practice self-care well? Not just "take a walk to relax" kind of self-care but the "building healthy habits that steward ourselves well over the long-term" kind. The first step is knowing yourself well. Really well.
And, my guest today – Abby Buter, Personal Growth Coach – uses the Enneagram assessment to begin that journey. She shares what the Enneagram is, the impact it can have, and why it's really good at helping you practice self-care over the long haul.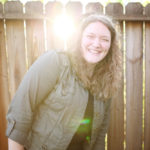 Abby Buter is a Personal Growth Coach. She helps people understand themselves better and take steps to cultivating health and wholeness in their life. Learn more.
Subscribe on iTunes
Subscribe by Email
Links Mentioned in the Show
This Episode is Brought to You By
Audible
For listeners of the Our Daily Rest podcast, Audible is offering a FREE audiobook download along with a free 30-day trial of their service. They have a selection of more than 180,000 titles to choose from. To learn more and download your free audio book visit audibletrial.com/ODR.
Red Oak Collective
This episode is also brought to you by the Red Oak Collective shop. A collection of goods designed to be an encouragement for your soul. You can learn more here. Be sure to use code ODR5OFF for $5 off your first order of $25 or more.

How to Listen to the Podcast
Here's a short guide on how to easily listen to the podcast each week or how to leave a review on iTunes (very much appreciated!).