Are you regularly feeling worn out and at the end of your rope? That's the story for many of us in this day and age. One of the answers is an ancient practice that God put in place from the very beginning – Sabbath rest.
In this episode I chat with Katie Bennett about the wonderful gift that the Sabbath is and how to begin practicing it even if you've never done so before.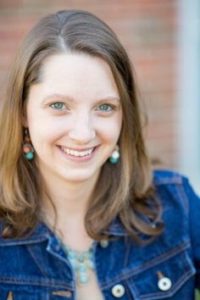 Katie Bennett is a writer and blogger at Embracing a Simpler Life. A blog written to moms and homemakers about what it means to live deeply, intentionally and joyfully. You'll find encouragement to peel away the noise, clutter and busyness of life to find contentment, trust in God and live with an eternal focus.
Links From This Episode
"Anyone who cannot obey God's command to observe the Sabbath is a slave, even a self-imposed one. Your own heart, or our materialistic culture, or an exploitative organization, or all of the above, will be abusing you if you don't have the ability to be disciplined in your practice of Sabbath. Sabbath is therefore a declaration of our freedom. It means you are not a slave—not to your culture's expectations, your family's hopes, your medical school's demands, not even to your own insecurities. It is important that you learn to speak this truth to yourself with a note of triumph—otherwise you will feel guilty for taking time off, or you will be unable to truly unplug."
– Tim Keller
This Episode is Brought to You By
Audible
For listeners of the Our Daily Rest podcast, Audible is offering a FREE audiobook download along with a free 30-day trial of their service. They have a selection of more than 180,000 titles to choose from. To learn more and download your free audio book visit audibletrial.com/ODR.
The Red Oak Collective
This episode is also brought to you by the Red Oak Collective shop. A collection of goods designed to be encouragement for your soul. You can learn more here. Be sure to use code ODR5OFF for $5 off your first order of $25 or more.

How to Listen to the Podcast
Here's a short guide on how to easily listen to the podcast each week or how to leave a review on iTunes (very much appreciated!).